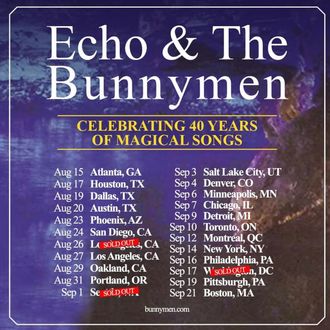 I will be touring the states in August and September with Echo & the Bunnymen.
Playing keyboards for the seminal band
One of the most influential British bands in modern history, Echo & The Bunnymen, have announced an extensive tour of America that will celebrate the songs that have brought the group twenty top 20 hits and nine top 20 albums so far during their incredible 40-year career.
Hi there 
I'm Mike, a musician based in the North West UK.
I play saxophone and keyboards and have performed at thousands of events over my 20 year career as a professional musician.
I continue to work as a regular sideman with the likes of Elkie Brooks, Echo & the Bunnymen, Tony Hadley, Kid Creole, Heather Small, ABC and Sandi Thom, and now work alongside the international brand CREAM as their sax and keys player for the CREAM CLASSICS shows with K-Klass and the Royal Liverpool Philharmonic Orchestra. 
I started out as a sax player from the age of 10 and went onto study at the prestigious Liverpool Institute for Performing Arts, where I now teach music.
cream classical : sax and orchestra
0:00/1:11

0:00/0:56

0:00/0:34

0:00/5:40

0:00/0:52

0:00/0:37

0:00/5:43

0:00/4:40

0:00/3:58

0:00/5:06

0:00/5:12

0:00/4:26

0:00/5:52